Posted by Tabulae Eyewear on Feb 16th 2021
Are Polarized Sunglasses worth it?
Well, Have you ever wondered what exactly the difference is between having quality, premium sunglasses like those we sell and the cheap bargain-bin $20 shades you get at your local gas station?
First things first... Those el cheapo sunglasses ain't gonna last very long because of a couple of different reasons.. Most people tend to lose them as they don't really care about them.
You see.. The cheaper something is, the less value we ascribe it, which can be a good thing, but also means you'll probably end up going through many more pairs. Also, the cheaper frames are usually made of subpar materials, meaning they'll be much more likely to break as well.
Next, Those ole cheapo sunglasses usually don't have UVA & UVB Protective lenses, and if they don't, they could end up actually damaging your eyes instead of protecting them.
Furthermore, those cheap sunglasses 99% of the time won't have our added backside anti-glare coating. This anti-glare coating ensures you won't see your own eyes in the reflection on the inside of the frames, instead ensuring you'll see clearly with clarity through your sunglasses. I mean, if you like #SoulGazingWithYoSelf.. Then maybe you should also grab those el cheapo glasses rofl.
Now, onto the flipside, why pay the extra dough for our premium sunglasses?
The case for premium sunglasses boils down to a single word. Quality.
Quality isn't cheap! The old saying "you get what you pay for" really applies here. Quality is earned by creating a superior product thru using better materials, having more rigorous testing, and using better composite materials to create a polished premium quality pair of sunglasses. (This also doesn't take into account the "X" factor—that special "secret sauce per say" that makes every frame just that much more special).
See, most pairs of quality sunglasses have durable frames, they have UVA & UVB protection, and they have backside anti-glare coating so you don't actually see yourself thru your own glasses #Inception. They also almost always have quality hinges with screws that are secure and are much much much less likely to loosen up on you.
Now why does this matter? Does it even matter?
Well... do you like being able to see? Do you want to protect what is considered one of your most valuable organs in your body? (Your Eyes)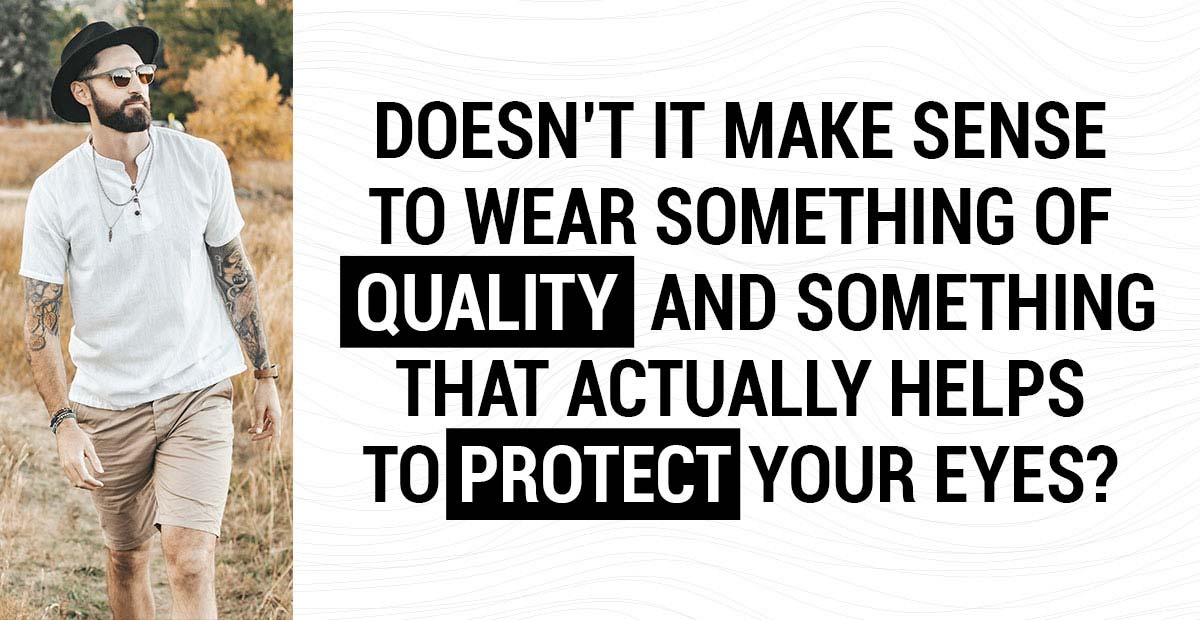 Doesn't it make sense to wear something of quality and something that actually helps to protect your eyes?
Finally, we'll leave you with a simple question.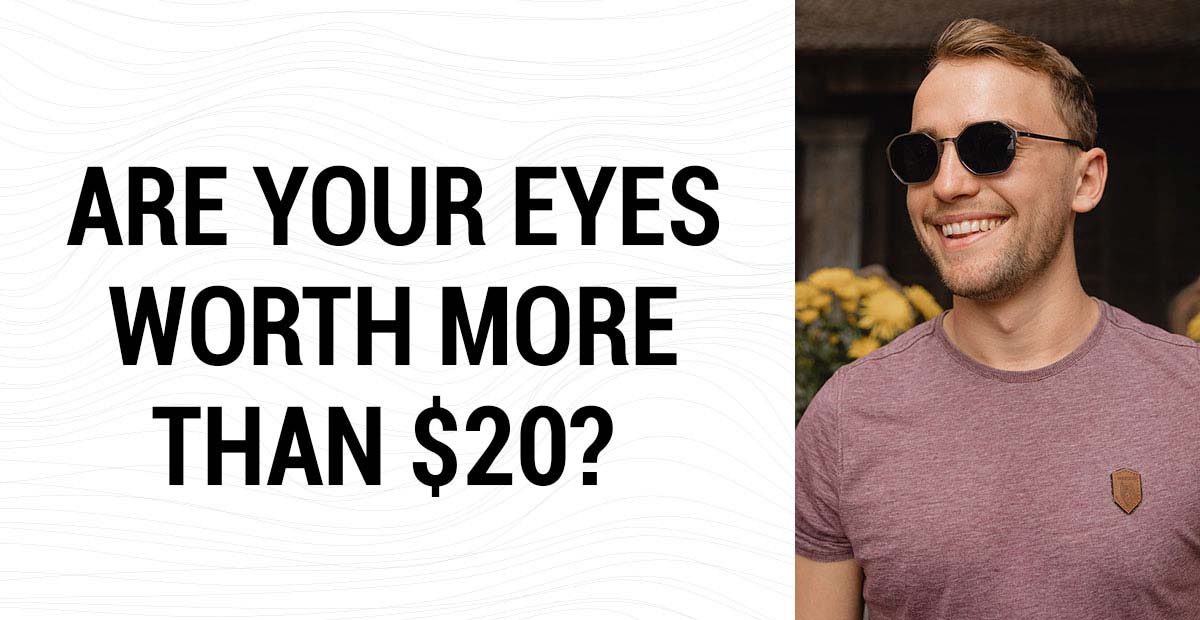 Are your eyes worth more than $20?